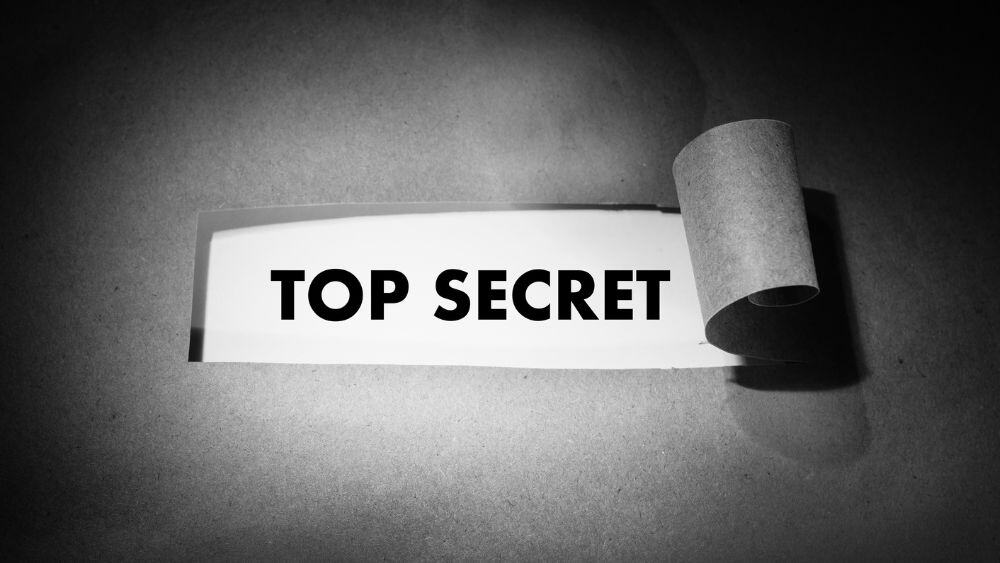 When divorcing or applying for a financial order, can you keep your address confidential? If you're applying for a divorce and you are the applicant, keeping your address confidential from your ex is fairly straightforward. All you have to do is tell the court that your address needs to be kept confidential. 
The court will then mark your address as confidential, and your address will not appear on any divorce documents sent to your husband or wife.
Can I keep my address confidential as a respondent?
It's not easy, which is why it's a good idea to file for divorce as an applicant if you want to keep your address confidential.
When someone files for divorce, they must provide an address for the respondent. Even though a divorce cannot be contested (except in rare situations), the court must be sure that the respondent in a divorce case knows that they are being divorced to prevent fraudulent divorces. The court does this through the acknowledgement of service process.
How the acknowledgement of service works in divorce
When you file for divorce, the divorce petition is sent to your ex by post to the address you have given for the respondent. The letter tells your ex-husband or wife that you want a divorce and gives them a website to visit and an access code to 'acknowledge the service' – in other words, confirm that they understand that you want to divorce them. Once they do this, the court has the proof they need that your ex is aware of the divorce, and they will allow your divorce to proceed. For more details on the divorce process, read here.
Do I have to give my ex my address if they want to divorce?
You don't have to give your ex your address if they want to divorce you. You are quite within your right to keep your address private. However, it is possible for your ex to trace your address if you refuse to give it to them. 
How can you divorce as a respondent without revealing your address?
What do you do if you want a divorce but don't want to apply for it or reveal your address? In this case, you have two options. You could provide a care-of address, a friend or family member who will receive the divorce petition on your behalf and notify you when the letter has arrived so that you can complete the acknowledgement of service.
The second option is more expensive. To keep your address confidential, you would have to hire a solicitor to act on your behalf. This means that the divorce petition will go to their office, and they will respond to the acknowledgement of service on your behalf.
Although expensive, you might choose this option if you were in a violent or dangerous relationship. A more cost-effective alternative would be to be the applicant in the divorce proceedings and either file for your divorce yourself or use an online divorce provider. You can find out the pros and cons of all three options, along with the costs and timelines, here.
Confidentiality and financial consent orders
While there is a clear process for keeping your address confidential when divorcing, it's not as clear-cut when applying for a financial consent order. A consent order is a legally binding agreement between you and your ex that describes how you will deal with financial issues after divorce. This can be a simple, clean break where you have no dependent children or finances to split, to an agreement of selling a house, paying a cash lump sum or splitting a pension. For more details about clean breaks and consent orders, click here.
Two documents are needed to get a consent order approved. The consent order is the legal document that outlines exactly what you both agree to do and a supporting document called a D81 Statement of information.
The statement of information contains basic information about both parties, including your addresses, along with your financial disclosure – the amount of money you have in the property, savings, pensions and debts.
The consent order process is for couples who agree about their finances, and both of you see and sign the same documents with both of your information in it. Ordinarily, your addresses will appear in the documents, but it is possible to keep your address confidential.
How to keep your address confidential on a financial consent order
To keep your address confidential on a consent order, we would mark the address block with C8. C8 refers to a C8 Confidential contact details document. We would then get you to complete and sign the C8 document and send this to the court explaining that you have a consent order case, but you must keep your address confidential. This email is sent to the court separately from your consent order submission to ensure that the court does not accidentally reveal your address to your ex-spouse.
Is it possible for the applicant and respondent to have confidential addresses on a consent order?
Yes, both the applicant and the respondent can keep their address confidential. The D81 form and the consent order process is quite complex, so when you order a consent order with us, you receive a link to our questionnaire. The questionnaire gets all of the necessary information from you in a simple-to-understand way so that we can prepare your documents. In the majority of cases, one party completes the entire questionnaire for both parties.
If you and your spouse wanted to keep your addresses confidential, you would both complete your own questionnaire. We would compile the information for your consent order documents marking both address boxes as C8, and then prepare individual C8 documents for the court, keeping your addresses confidential from each other.
If you have any questions or concerns about maintaining confidentiality during your divorce or consent order, call us on 0204 530 8101, email us or book a free consultation here.