Revolutionary Legal Tech Venture 'Easy Online Divorce' Earns Founder James Brien a Spot at the National Entrepreneurship Awards 2023
UNITED KINGDOM – 12/09/2023: The upcoming National Entrepreneurship Awards 2023 promises an exciting showcase of the UK's most innovative business minds. Among the illustrious nominees is James Brien, founder of the trailblazing legal tech platform, Easy Online Divorce.
Within a span of just three years, Brien's Newquay-based firm has transformed the UK's divorce landscape. Offering a dynamic alternative to the traditional solicitor-led procedures, Easy Online Divorce has successfully saved British families a whopping £2.5 million in legal expenses. Testament to its efficiency and customer-centric approach, the platform boasts a stellar 4.9 rating on Trust Pilot, marking it as the nation's top-rated divorce service.
On the ethos behind his venture, James Brien remarks, "Legal matters require expertise, which is where our adept solicitors come into play. But we've redefined customer interactions by allowing our dedicated customer care professionals to handle them, ensuring clients experience both top-notch legal counsel and impeccable service without a hefty price tag."
Easy Online Divorce wasn't just a business idea for James. It was a solution borne from personal experience. James's own divorce journey highlighted the deficiencies in the traditional process, propelling him to innovate a more streamlined, cost-effective approach for others.
Not just limiting himself to the platform, James has authored close to three thousand books on the subject, further solidifying his status as one of the UK's leading divorce authorities. His expertise has been sought after and featured by major media houses, including the BBC, Sky News, Sun, Mirror, Independent, and This is Money.
The 10th National Entrepreneur Awards, renowned for recognizing stellar entrepreneurial talent, eagerly awaits to celebrate business leaders who have made significant strides in their sectors. This year's awards ceremony promises grandeur and is scheduled for Monday, 2nd October, at the National Entrepreneurs Convention at the ICC, Birmingham.
For media inquiries:
James Brien, contact@easyonlinedivorce.co.uk
Attachments: High-resolution images of James Brien and the Easy Online Divorce logo are available upon request.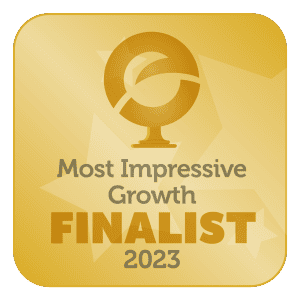 ---
End of Press Release.