Is there such a thing as a quick and easy divorce? How about a divorce that doesn't cost the earth?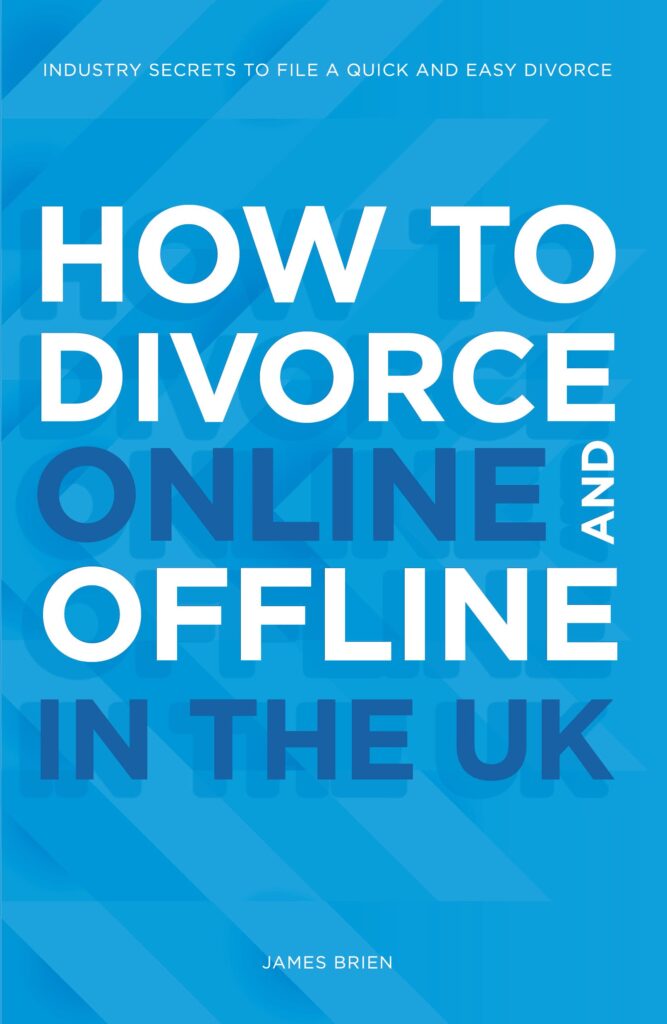 How to Divorce Online and Offline in the UK is the latest book from multi-best-selling author and industry insider James Brien. Published in January 2021 it is packed with the information you need to make the right decisions regarding your divorce. Although half of all marriages end in divorce, most of us know little about it, except that it hurts deeply and costs a fortune. But the truth is, getting divorced amicably and on a modest budget is possible. And it is more common than you think.
This insightful book lets you in on the industry secrets for a quick and easy divorce, including:
The different ways to divorce and how to work out what is best for your situation.
How to keep your divorce costs as low as possible, and even divorce for free.
Using online divorce services to avoid wasting your hard-earned money on expensive solicitors.
When to use a solicitor, and how to get the best from them to divorce on your terms, not theirs.
Understanding financial settlements, and why you might need one.
Whatever your situation, you want the pain of divorce to stop. This book contains everything you need to know to make the right decisions so that you can divorce as quickly, painlessly, and cheaply as possible and move on with your life.
JAMES BRIEN is the author of The Mindful Divorce and The Real Man's Guide to Divorce. He is also the founder of Easy Online Divorce and has helped thousands of people get through divorce, one of life's greatest challenges.
Praise for James Brien
"Full of practical techniques to successfully negotiate the challenges of divorce, written in a user-friendly, easy to understand way." THE SUN
"James is amazing. Explains everything in detail and literally takes the stress away for you. Danielle TRUSTPILOT
"James Brien's message is clear, intelligent and easy to implement. And best of all, it's much less expensive than lawyers, marriage counsellors and trips to a therapist. Jake GOODREADS