Is there such thing as a free divorce?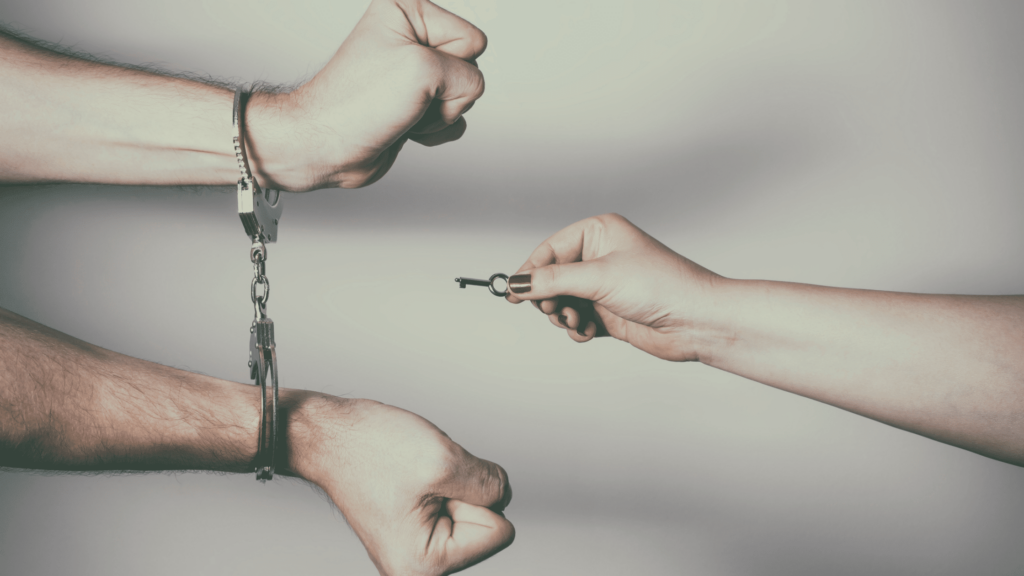 It's fair to say that 2020 has been a year like no other. But one thing that remains the same is the growing interest in divorce towards the end of the year. This is the time when many people decide to close the door on old relationships to move on with their lives. The result is an increase in enquiries and applications for divorce that starts in December. And with that comes searches for the elusive 'free divorce'.
How to divorce for free
This year, more than ever, the cost of divorce is a major consideration. Furlough schemes, unemployment and uncertainty about the future affects millions of people. While this is undoubtedly bad, one sliver of good news is that the possibility of a free divorce is attainable by more people.
The biggest financial hurdle facing someone wanting to divorce in England and Wales are the court fees. When filing for a divorce, the courts request that you pay £550 to cover their administrative costs. However, you may be exempt from this if you meet certain criteria.
Getting help with court fees
If you're on certain benefits or a low income and have little or no savings, you might be able to get your court fee reduced, often to zero.
To be eligible, you need to have less than £3,000 in savings and investments if you're under the age of 61, and under £16,000 if you are over 61.
You also either need to be on a low income or receive one of the following benefits:
Income-based Jobseeker's Allowance (JSA)
Income-related Employment and Support Allowance (ESA)
Income Support
Universal Credit (and you earn less than £6,000 a year)
Pension Credit (Guarantee Credit)
If you're not on any of those benefits, to get the fee completely waivered you need to earn less than £1,085 a month before tax if you're single, or less than £1,245 if you have a partner.
You also have an extra allowance of £245 on top of that for each child you have. For example, if you have a partner and two children, you must earn less than £1,735 to be eligible for the 'help with fees' scheme.
My income is higher, there goes my chance of a free divorce…
Not so fast. If your income is higher than the numbers shown above, then you will be required to pay a fee to the court. Fortunately, you may still be entitled to have the fee of £550 reduced, though you will be unable to obtain a free divorce. As a rough guide, you could earn up to £2,190 a month before tax and still get the fee at least partly reduced.
Many people feel trapped in a marriage because they think they can't afford to divorce. We speak to people daily who didn't realise they don't have to pay court fees.
You can check your eligibility on the government website or send us an email at contact@easyonlinedivorce.co.uk.
Do It Yourself – Divorcing for free.
If you are eligible for help with fees, congratulations! You are one step closer to a free divorce. The next step is to obtain and correctly complete a series of documents. You will also need to make sure that you submit the documents to the court at the correct times.
You can apply for a divorce through the government website or download the documents here and do it by post.
Divorce is a three-part process, and you will need to complete the following forms to start and finalise your divorce.
Step 1 – Application for Divorce/Dissolution
D8 – Divorce/Dissolution Petition
Step 2 – Application for Decree Nisi
D84– Application for Decree Nisi/Conditional Order
D80- Statement in Support of Divorce/Dissolution Petition
Step 3 – Application for Decree Absolute/Final Order
D36 – Notice of Application for Decree Nisi/Conditional Order to be made Absolute/Final
With your court fees covered, DIY is the only method of obtaining a free divorce, but it's only viable if you and your spouse agree to the divorce and the reasons why you're getting one.
This DIY approach does come with a word of caution, though. You will need to take the time to research the procedure and learn the legal jargon to ensure you don't make any mistakes. Because even though you may be exempt from court fees, you will have to pay to amend any documents at £95 a time. And this fee will need to be paid repeatedly until the courts are satisfied that your documents meet their exacting standards.
Making sure divorce papers are error-free.
Easy Online Divorce's website contains lots of free advice on how to complete your divorce documents and, it's possible to complete them correctly and get your divorce for free. But it's also easy to make a mistake and one name typo, or an incorrect date, will scupper your plan of getting a free divorce.
Although not free, Easy Online Divorce provides the best value and most comprehensive DIY divorce assist package on the market. For £29, we will provide you with all of the documents, along with a guide on how to complete them and how to manage the divorce process.
Alternatively, you can have every form you need completed and verified by one of our divorce experts for only £49, saving you time and providing you with the peace of mind that your documents are error-free. This service comes with a success guarantee. We will fix any problem and give a 100% refund if the court declines your divorce because of our error.
With both services, you still file your own divorce petition and manage your spouse and the courts, but they give you support along the way to make sure you're doing everything correctly.
Fully Managed Divorce Service
If you don't want to deal with any forms, websites, or courts at all, and want all of the stress and hassle of divorce taken off your hands, we also offer 'fully managed' divorce services. Here we draft and file all of your divorce documents with the courts, and manage communication between the court, your spouse, and any opposing solicitors.
This service costs £169, and at the moment we have an offer where you can spread the cost over three months meaning that you could relax and let our divorce experts start your divorce today for only £59!
If you'd like to try and get a divorce for free, read our step by step walkthrough here.
Alternatively, visit www.easyonlinedivorce.co.uk to find out how we can help you get divorced cheaply, quickly and with a minimum of stress.