Want to divorce but lost your marriage certificate? What you can do.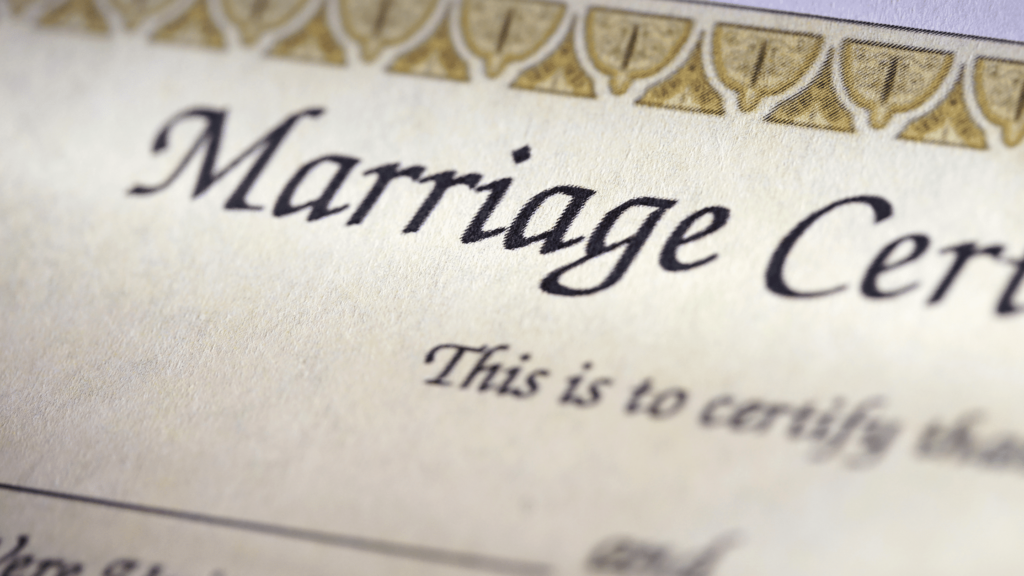 To get a divorce in England and Wales, you must provide the court with a copy of your original marriage certificate. So what happens if you've lost your divorce certificate? Does that mean you can't get divorced? Thankfully not, there are solutions available.
Maybe you've lost it, or your spouse won't give it to you. Either way, if you don't have your original marriage certificate, you need to get a Certified Copy Marriage Certificate.
With Easy Online Divorce, our Fully Managed Divorce costs £169 including VAT for uncontested divorce cases and you can start Start Your Divorce Online anytime.
How to get a certified copy of my marriage certificate?
Many local councils have a dedicated area on their website, that helps you obtain lost marriage certificates. Google the name of the local authority where your marriage took place along with 'marriage certificate' to find the right page. Costs are usually around £11, and next day priority services cost £35.
Perhaps easier, you can replace your lost marriage certificate at the General Register Office (GRO). A Certified Copy Marriage Certificate costs £14, and there is the next day option for £35.
How do I replace a lost marriage certificate if I wasn't married in England or Wales?
For weddings in Scotland, contact the National Records of Scotland (NROS) for an Official Extract from the Register. Copy certificates cost £12, and at the time of writing online applications take up to 15 working days to process.
If you were married in Northern Ireland, contact the General Registry of Northern Ireland (GRONI). Copy certificates cost £15.
What do I do if I was marriage outside of the UK?
Every country has different regulations, meaning you will need to contact the relevant authorities to obtain a copy of your marriage certificate. The country's embassy is a good place to start, and many allow you to order directly on their websites.
To add a little more complexity. If your marriage certificate is not in English, you have to provide the court with a certified translation of your marriage certificate.
Need more help? Contact Us
'I've lost my marriage certificate, what am I going to do?!' is one of the most common things we hear at Easy Online Divorce. As panic-inducing as this feels, you can relax – you can quickly get a copy using the services highlighted.
If you are still struggling or you can't find the right contact abroad, get in touch with Easy Online Divorce. We have not failed to get a lost marriage certificate yet. And we can even arrange translations of non-English marriage certificates.